Intro Starfield
"The most
suitability report writing software in the universe"
Beautiful Reports
Create consistent, structured and highly personalised reports, increase client engagement and enhance your corporate image
Comprehensive Customisation
Comprehensive Customisation
Because no two firms are the same, the ATEB system is designed to give you complete flexibility with regards to your report content and branding
Centralised Control
Imagine wanting to make an important change or compliance update, knowing that you can make the change immediately (subject to internal approvals) and it would be live within all reports generated thereafter, no matter the location of the report writer
Compliance Confidence
All compliance related text is rigorously vetted by ATEB Compliance and amendments necessitated by changes to rules and guidance are proactively planned
Evergreen
Wake up in the morning in the knowledge that your report content is up to date; our compliance experts are constantly monitoring and horizon scanning for regulatory changes with the required amendments being made centrally
Easy to Use
No installation, easy set up and whilst other systems have a clunky feel, ATEB Suitability provides a simple dynamic navigation system to guide the end user with extreme grace and flexibility
Fantastic Support
We understand that change can sometimes be daunting, which is why we are always on hand to help. Our Product Specialists and Consultants provide first class training & support when you need it
Template Enhancements + New Morningstar & Transact-BlackRock Content Integrations
Template Enhancements + New Morningstar & Transact-BlackRock Content Integrations
We have completed the latest upgrade to ATEB Suitability on 26th October 2023. This update comes at no additional cost and provides various template-related enhancements as well as new additions to our content integration and content management libraries. Full details of the enhancements can be found in the tables below, but some of the highlights […]
Communicate Clearly
Beautiful, personalised, engaging suitability reports.
Suitability Reports
Create and manage beautiful, personalised suitability reports the easy way.
Templates Tailored to You
We know that one size doesn't fit all, therefore all templates can be tailored to your own preferences.
Updates Taken Care Of
No need to worry about changes to tax, legislation or regulation, we've got this covered.
Compliance Confidence
Our compliance specialists have been doing this since '96, so we know what we're talking about.
14 Day Fully Featured FREE Trial
Build your suitability report hub
By combining our compliance knowledge and experience, your existing suitability reporting processes and integrations with leading third parties; ATEB Suitability makes client reporting a doddle.
Integrated with leading third-parties
Sign up for a
FREE
webinar demonstration
We run complimentary webinar demonstrations of ATEB Suitability every two weeks, rotating between Tuesdays and Thursdays.  These are ideal for finding out more about our product and provide an ideal introduction for trial users and new customers.
Tom Stansbridge
"Having introduced ATEB Suitability in a couple of wealth management companies, I can attest to its ability to deliver not only high quality, compliant suitability reports but also great time savings. The integration with Intelligent Office in particular results in both less time wasted inputting data and greater accuracy. The team at ATEB have always welcomed feedback and have regularly added enhancements to the software that have made a real difference for paraplanners and advisers."
Interim Head of Paraplanning, LEBC Group Ltd
Andrew Anderson
"We had several requirements for a report writing solution to improve our business efficiency; a robust and user-friendly interface, intelligent features, and integration facilities. Of particular importance to us was the requirement for timely updates to ensure our reports satisfy FCA compliance guidelines. The ATEB system has met all of these requirements and more.
The many features available to us; templating, personalised appendices and comprehensive content management enable us to streamline our reporting process and produce professional, well-structured, and robust reports. What really sets ATEB Suitability apart from other market offerings is the excellent support team.
From initial branding, to help developing our reports, the friendly team have excelled. They have gone the extra mile for us and really listened to our business needs with a proactive approach to development; which ensures a first-rate system that is constantly being updated and improved.
I cannot recommend ATEB Suitability more highly."
Director, BlackBear Financial Group Ltd
David Brimer
"The ATEB Suitability report writing system has been a significant improvement to the Microsoft Word templates we used previously. The integration with Intelligent Office saves considerable time by automatically pulling through client and plan information, time is also being saved on updating templates each tax year / budget announcement as ATEB apply these updates to all their templates within 24 hours.
We have been able to customise and brand the templates to the look and feel we want, the ATEB team are very helpful and responsive to feedback with new features being implemented at our request. Overall the system has led to a much more consistent and compliant approach to our suitability reports. It has saved time that far outweighs the cost of subscription and results in professional looking and client friendly suitability reports."
Paraplanner Manager, Premier Benefit Solutions Ltd
You'll find answers to the questions we are most commonly asked on our FAQ page.
We have pricing plans to suit all firm types from small businesses to FTSE 100 companies.
KEEP EXPLORING
To learn more about how we can improve your productivity and bottom line, take a deep dive into the app features
loginScreen
Dashboard
ReportsList
ContentManagement
Integrations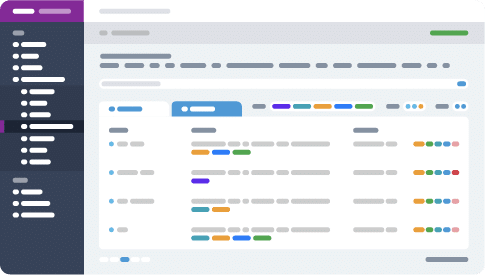 Providers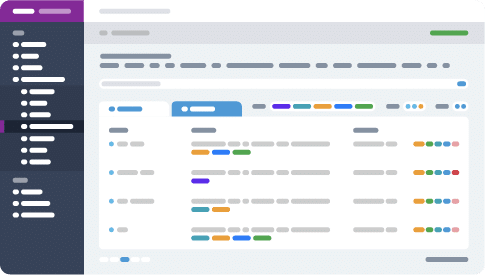 MdelPortfoliosDetail
ModelPortfolios
ReportWizard
We'd love to hear from you. Whether it is a simple question or a valuable suggestion, we are here 24/7. You can call us by phone or email us directly.
Evolve Business Centre
Cygnet Way
Houghton le Spring
Durham
DH4 5QY
The world's most advanced and complete suitability report builder.